Santa Rosa Website Design Company
Social Media Ninjas provides custom web design & development services for businesses across America. We have a team of WordPress experts that can create custom themes or utilize your existing website design. If you need new a new look and feel, our design team will work with your branding (colors, logos, personality) to create a website that speaks specifically to your audience. If you have an existing website, we can improve it to boost your conversions even more. All of our websites are fully mobile-responsive, which means they'll display perfectly on any device.
Interested? Call us at (707) 206-6244, contact us on our website, or book a free 30-minute phone consultation!
---
Amplify Your Presence & Branding Online With Website Design
If your local business has an outdated website – or no website at all – you could be missing out on dozens of hot leads each month. Customers, more and more each year, are turning to the internet to answer their questions regarding what company they wish to do business with. When your business offers a poorly designed browsing experience, this turns people away from doing business with you. A poor browsing experience can mean one or more of quite a few variables, which we'll discuss further in this article.
What is a Good Website Design For My Business?
A good website design achieves several things: It answers your visitors' questions, it actively promotes your current specials and discounts, it lists each and every service you provide, it makes information easy to find, it is easy to navigate, it has plenty of relevant and informative content related to your product or services, it properly displays on whatever browser or device the customer is browsing on, and it matches the branding of your business. We're just getting started – this is the tip of the iceberg when it comes to our mission statement regarding web design.
Efficiency In Conversion – Give Your Visitors What They Are Looking For
Using results from a multitude of heat map studies, we know exactly where the visitor's eyes go when your website loads. These heat maps are invaluable assets that we use on a daily basis to place the most important content (phone number, call to action, logo, address, etc) where users expect to look and where they look first. While this data is fairly static, we can still work alongside your own design instructions to deliver a dynamic and well-designed experience maintaining the strengths of both design and user experience.
Responsive Design – Be Prepared for a Mobile Internet
Just twenty years ago, having a website for your business was a luxury; now it's a necessity. Furthermore, just any pre-built or free website template is not going to work. Your website must be responsive – it must match whatever device the visitor is using. If a visitor is browsing your site from their phone, the website must shrink to fit their small screen. If they're browsing on a large desktop computer monitor, the site must adequately utilize all of that empty space to efficiently display content. If they're on a tablet, the website must adapt for both landscape and portrait views. Each year, dozens of new devices are released for mobile users, and each year, hundreds of thousands of people are turning to mobile phones as their primary method of browsing the internet.
When a customer is on the road and needs information about your business – and they need it fast – you must provide it to them with a very clean, functional, easy-to-use interface. This is called User Experience (UX). We're masters at creating a dependable and consistent user experience for your visitors.
Each and every website we design is responsive. We literally fine-tune your website, with thousands of lines of HTML and CSS, to ensure that it looks and navigates stellar on a mobile phone. We understand that the internet is going mobile, and we're ahead of the game by thinking of mobile browsing first when we design your website.
Custom Tailored Design – Websites Designed to Match Your Branding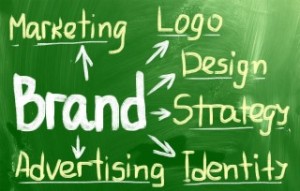 Before arriving here, you may have stumbled on several other local website design agencies. You may have looked through their portfolio of work and thought to yourself, "All of these look kind of the same." Many web design companies use the same template to design the websites of their clients. Quite often, the only things that change are the business logo, the contact information, a few pictures here and there, and the color scheme. The structure is the same. This drastically limits the possibilities. It waters down the overall design, and everything begins to look like a cardboard cutout.
We're different. What sets us apart is our passionate web design team. We perform in-depth research on your brand, and we collect as much information as possible about your company in order to serve you up a 100% unique, custom-tailored website design. No other website will look or feel like yours does. Do you have a favorite color, texture, or theme in mind? That's perfect; we'll incorporate those elements into your theme. Do you like the look of a certain other website? We are able to take what you like and form a work of art that you'll be proud to call your own. Yes, as discussed above, we'll even make your website responsive!
If you have your own in-house designer, we will work with your team to implement your desired design. If not, we'll walk through the design process with you to ensure your 100% satisfaction.
WordPress Themes – Customized For Your Business
We create website designs – also known as WordPress themes – from the ground up. Your website will become a unique, one-of-a-kind theme that only you have access to; there won't be a dozen other similar versions like it floating around. We use WordPress because it is the most flexible in terms of fashioning plugins (widgets) to perform according to your expectations. We have a WordPress plugin development team on staff who may custom-create plugins to offer unique and custom functionality.
Quick To Load – We Don't Stop Until It's Lightning Fast
Because we have full control over the design process, your website will be designed with quick loading time in mind from the start. Page load speed is imperative when working alongside SEO campaigns, as search engines want to provide only the most informative and user-friendly websites to searchers.
The Technical Stuff (If You're Into That Kind of Thing)
Our sites utilize HTML5 and CSS3.
We perform full cross-browser testing on Internet Explorer (guaranteed compatibility with IE9+), Firefox, Chrome, Opera, and Safari.
We perform full mobile responsiveness testing for Android, iPhone, iPad, and various other name-brand smartphones.
We aim for site-load speeds of under 3 seconds, though this depends on the amount of visual elements in the final product. If your site is taking too long to load (4 or more seconds) we will further optimize it until it performs well. (Remember, site load times have an impact on search engine optimization).
We utilize 301 redirection to sculpt the navigation of your website. This is especially important when importing from an existing site where the permalink structure is different than your new site. Essentially, this means that people who attempt to access a page from your old website are properly redirected to the new page.
We use custom-built Social Media Ninjas proprietary WordPress plugins to further enhance conversion rates of CTAs throughout your site.
You'll have back-end access with as much or as little control as possible over your content.
We host your website on WP Engine – the leading WordPress hosting service available. Daily backups are archived, and extra security has been implemented. WPE's caching services are also top of the line and provide a lightning fast experience for your visitors.