Get A Free Quote For Your Business.
Click on the button below to book a phone call time in my personal calendar. We'll discuss your marketing and/or advertising needs. Afterwards, you'll receive a quote for your project.
Book a Slot in My Calendar
One Stop Social Marketing
Dominate Facebook, Twitter, LinkedIn
We'll capture new leads
Target your customers' needs
Fine-tuned AdWords campaign
In-depth keyword research
Multi-tiered branding campaign
Full demographic assessment
Increase SEO with social media
Mass video distribution
On-going follower building
Market your sales and promotions
and much, much more...
Get the Social Media Boost
Ninja Marketing Strategies To Get You Found Online.
We're online marketing blackbelts who know exactly what it takes to get your business found online, dominate your competition, and dramatically increase your revenue.
Dominate Facebook, Twitter, LinkedIn
We'll capture new leads
Target your customers' needs
Fine-tuned AdWords campaign
In-depth keyword research
Multi-tiered branding campaign
Full demographic assessment
Increase SEO with social media
Mass video distribution
On-going follower building
Market your sales and promotions
& More! Contact us for a full list.
Web Design, Search Engine, & Social Media – We Are Experts in All
Is your business visible on the internet? Only a small percentage of local businesses have the exposure they deserve online. We will work with you directly to increase not only your visibility, but also the new customers you get. We have over 20 years' experience in the marketing industry, and our passionate team of experts knows exactly what you need to get started increasing your presence online. Already have a website and social media pages? No problem! We'll work with you to leverage your existing assets to create a dynamic and powerful marketing campaign, custom tailored just for you.
Social Media Ninjas Featured in JCK Magazine
In 2013, JCK Magazine reached out to Social Media Ninjas for their superior performance in acquiring over 4,000 Facebook Fans for a client's social media campaign. Design Jewelers, a local jewelry store & designer, became a well known figure in the wine country's jewelry industry thanks to the help of Social Media Ninjas. Intrigued by the burgeoning buzz surrounding this local business, JCK Magazine reached out to Sean Daily, the CEO of Social Media Ninjas to find out just how they did it. You can read this interview by clicking here. If you'd like to reach out to Mr. Daily yourself with any questions regarding social media or online marketing in general, feel free to schedule a free 30-minute phone consultation!
Search Engine Optimization Services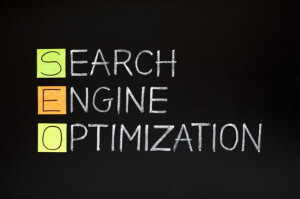 If you've come here looking to gain more exposure for your local business, you've come to the right place. Just ask any of our satisfied customers, and they'll tell you that we provide guaranteed results. Unlike many off-shore SEO companies, we actually take the time to sit down with you and get to know about your business. We are dedicated to understanding your brand, your goals, and bringing them to life. We'll formulate a content development strategy to hone in on people searching for the services you provide. We'll find markets and niches relevant to your business that you never knew existed, and we'll customize the campaign to target people in your local area. That way, every person who comes to your website is a hot lead. Read More.
Website Design & Development – Responsive & Mobile-Ready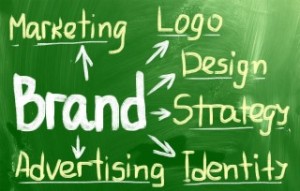 Your website says a lot about your brand. Many potential customers looking for a business to meet their needs may base their decision on the look and feel of a company's website. If you are using a free website template, or a dime-for-a-dozen design company, you're missing out on the invaluable opportunity to brand your website specifically to your business. What you'll receive from Social Media Ninjas is a 100% custom-tailored web design approach. Additionally, our WordPress developers can create highly specific and customized functionality to complement your business, such as: Mailing lists, complex contact forms, special time-sensitive promotions & offers, slideshows, eCommerce shopping carts, and more. View our Design Portfolio.
We are also big believers that every company website should be mobile ready (AKA "Responsive"). More people each day are turning to their smartphones and tablets to browse the internet. Websites that aren't designed with this in mind often fail to serve up the information to the visitor. This translates into lost leads, lost customers, and lost opportunities for business growth. Don't be hindered by having a poorly optimized website; we can help you.
Reputation Marketing & Management
Even if you currently sit at position #1 on the search engines, you'll likely find that you wont get any business with poor or no reputation. Think of business reputation as credit score; if it's too low, or if it's non-existent, then nobody will want to do business with you! We use proprietary software that tracks and assesses your business' reputation online, in addition to promoting your company based on its positive reputation. If you are in the category of having no reputation, we'll help you come up with strategies to get people talking about your services online. Over the decade we have been doing this, we've seen thousands of positive reviews flood into our customers. This works in tandem with SEO as well as Social Media Marketing. Remember, marketing is not a simple push button process. It takes a very knowledgeable, skilled team of professionals to leverage your virtual assets, your budget, and your desired outcome. Let us show you how we can promote your brand, your business, and your stellar reputation both online and offline! Read More.


Sean and his team are amazing…When I started with social media ninjas, I did not think I could fit this into my budget but I took a chance and I am so glad I did. They are amazing and have helped my business tremendously! Also, they are only a phone call away… Great investment!
Online Visibility – The Ninja Way
So let's be honest. How well does your business stand out online? Very few local businesses have the visibility they deserve on the internet. Social Media Ninjas is a digital marketing agency that gets results for its clients. We work directly alongside businesses just like yours every day to increase their online visibility and bring them the kinds of new clients they are looking for. And, in case you are wondering, what we're doing actually works. Consider: You found this video doing your own online searching. We use the same effective ninja marketing that works for our company for each and every one of our clients. For a free analysis on how findable your company's website is, visit ours at socialmedianinjas.com. Or call us at 707-206-6244.
Our Clients Include